Description
24.8 MP
ISO 100 to 25600
SnapBridge App
5 fps
EXPEED 4 Image-Processing engine
11 Autofocus Points
Guide Mode
10 Special Effects
Retouch Menu
Full HD Video 60p
 
Overview
Take your photography to the next level with the DX-format D3500. For those looking to enter the world of DSLRs, the Nikon D3500 is the perfect camera for capturing priceless moments in any situation with its 24.2 megapixels and EXPEED 4 image-processing engine. Stunning high quality imagery meets ergonomic handling in this easy-to-use camera. A simplified design, coupled with the SnapBridge function, makes it easier than ever to shoot and share your favourite images on social media. Discover the world of photography with the Nikon D3500.
Enjoy unparalleled versatility with the compact and lightweight AF-P DX NIKKOR 18-55mm f/3.5-5.6G VR. With easy handling and portability, this lens will allow you capture your desired shots quickly and quietly. Vibration Reduction with the lens also ensures a sharp image, even when photographing fast moving objects, so you never miss the perfect moment.
Features
Get A Taste of DSLR Quality
If the pictures you take with your smart device leave you wanting more, just wait until you get your hands on the Nikon D3500. Images of indoor gigs and parties capture the best moments with minimal blur. Majestic landscape shots taken while hiking stay tack sharp even after aggressive cropping. Impressive portraits make your subjects stand out against beautifully soft backgrounds. Zooming in on distant subjects is possible without losing any image resolution. Thanks to a range of exclusive Nikon technologies, the D3500 lets you do all this — and much, much more.
Tech Behind the Image Quality
The superb images you get with the D3500 are attained through a combination of unrivaled Nikon technologies working together. The Nikon D3500 achieves a wide standard sensitivity range of ISO 100-25600. Thanks to its EXPEED 4 image-processing engine, which effectively reduces image noise, you get clear pictures even in low-light scenes. Harnessing 24.2 effective megapixels and the superb optical performance of Nikon's NIKKOR lenses, the camera renders your subjects in beautiful, crisp pictures. Finally, there's Nikon's image creation system, Picture Control, which helps make your images look even better.
A Quick Solution for Each Subject
Simply rotate the mode dial to one of four icons according to your subject — portrait, sports, close up, and night portrait. The D3500 automatically chooses the most appropriate settings based on the scene mode and delivers beautiful results.
Live View Shooting
With its large, 7.5-cm/3.0-in. LCD monitor, the Nikon D3500 lets you enjoy comfortable live view shooting, the way you would with a smartphone or compact digital camera. Live view shooting is great for casual snapshots, as well as for still-life shooting where you want razor-sharp focus. Moreover, the camera's approx. 100% frame coverage makes it simpler to confirm your shot from edge to edge.
Capture Moments in Fast Action
Whether you're on the street, the beach or the dance floor, sometimes the best moments only last for a split second. The Nikon D3500 offers high-speed continuous shooting of up to approx. 5 frames per second, that is sustainable up to 100 frames. At that pace, you won't miss a thing.
Payment & Security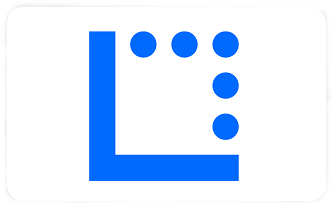 Your payment information is processed securely. We do not store credit card details nor have access to your credit card information.